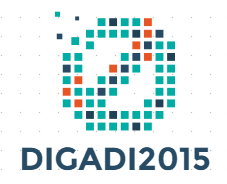 This is the First Announcement and the Call for Papers of our conference "Digitisation Across the Disciplines" which will take place in the Pretoria/Johannesburg region on 1 Dec 2015.
Our motivation is to provide a forum for the sharing of knowledge and experience, in a multi-disciplinary and cross-disciplinary manner, to accelerate the shift to digital heritage institutions.
Please check the DIGADI 2015 Conference Web Page for further information.