ETHER Conservation, the conservation arm of The ETHER Initiative, is exhibiting at the African Library Summit at UNISA in Pretoria from 2-5 July 2013.
For the first time, the wide range of conservation materials and equipment from CXD of the UK are available in Southern Africa.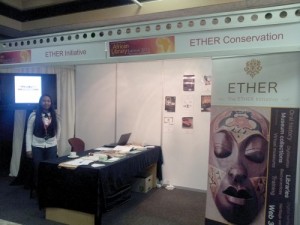 The CXD range includes boxes, papers, polyesters, cleaning equipment, measurement equipment, and exhibition materials, and the full catalogue of more than 2000 products is available in the country. This catalogue is available from this web site.
Please contact Sholeen Sanker for further information.