November 2017.
Throughout the past five years, we have run a large number of workshops for the heritage sector, focusing largely on the needs of museum personnel, but also accommodating the needs of archivists and librarians.
New Workshop: GRAP 103 Readiness
Every year we explore the trends and identify what more we can do to bring our experience to the sector by adding new workshops, and for 2017 we have added a workshop on GRAP 103 Readiness, to help museums cope with the requirements to comply with GRAP 103. It is our experience that compliance is mostly based on having good practices for collections management, since with these practices in place, the financial reporting and disclosures are readily available.
Our Range of Workshops
The ETHER Initiative conducts a wide range of workshops in the heritage sector including: heritage management, heritage information, and the digital heritage. We  partner with local and international  experts to develop our workshops, and our partners and associates add value to the breadth of the workshops that we provide.
Our  workshops are aimed at anyone who is interested in heritage – individuals (staff, students and interns) from museums, art galleries, libraries, archives, municipalities, provincial museum services, universities and private collections. Our range of heritage related workshops aim to ensure best practice in all sectors of your institution.
We are continually updating our workshops and compiling new material. Speaking with heritage professionals on a day-to-day basis, we are always made aware of areas in which museums, libraries, archives and galleries are struggling. Our goal is to pass on the right knowledge to help you and your institution. This involves in depth research as well as collaboration with people who have the experience and expertise in each topic.
Contact Us
For bookings and more information or if you would like a workshop to be held in your area or at your institution please contact us:
Information on the Workshops: Roger Layton: roger.layton@ether.co.za
Requests for Workshop: Mbali Sisholeen.sanker@ether.co.zabeko: mbali.sibeko@ether.co.za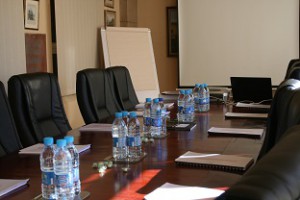 Comments from workshop participants:
Spectrum

:
"I enjoyed it very much and found it very relevant to my area in art curation" — Sophie Schutte (Telkom SA Art Gallery)
"Roger Layton must be complimented on the way he communicates and teaches – he manages to make quite dull information interesting" — Mariss Steyn (National English Literary Museum)
"The workshop is very helpful in making the work environment easy" — Hillary Hendricks (Afrikaans Taal Museum)
"It helped to understand that all departments in the museum work together to help each other, and not as separate units. It also shows that every (unit) is important in the museum, no matter how small the job. Very enriching experience. Thank you" — Basil Mills (National English Literary Museum)
"Very comprehensive facilitation, allowing adequate interaction" — Tseliso Masolane (SeSotho Literary Museum)
Databases for Heritage Collections

:
"I found it very helpful that the presenter knows about museums and museum function" — Jan ven den Bos (Distong: National Museum of Cultural History)
"I received answers to most of the uncertainties I had. It met my expectation, thanks!" — Annemarie van Zyl (Afrikaans Taal Museum)
Governance of Heritage Institutions

:

"Crisp and consice! And not boring!" — Charl Malan (National English Literary Museum)
Principles and Practices of Digitisation

:
"Informative and can be applicable to top management in museums" — Lebogang Nyenye (Dept. Sports, Arts, Culture & Recreation)
 "The workshop activities were informative and interesting, certainly help to recognise how much more needs to be thought about" — Amy Goodenough (National English Literary Museum)
"It was very interesting and useful" — Crystal Warren (National English Literary Museum)
 "Excellent Workshop! Wish we had it much sooner. Thank you Roger and Tammy for two super informative days!" — Maryna Venter (North West University Archives and Museums)
Copyright, intellectual property and cultural heritage rights in a digital age

:
"Wow! More than what I'd expected. Thanks!" — Kurt September (University of Stellenbosch Museum)
 "I feel more empowered about ensuring that correct procedures are followed when duplicating/digitising items"  — Shirley James (African Research Library)
"I found the workshop to be very informative and useful" — Mary Minicka (Western Cape Archives and Records Services)